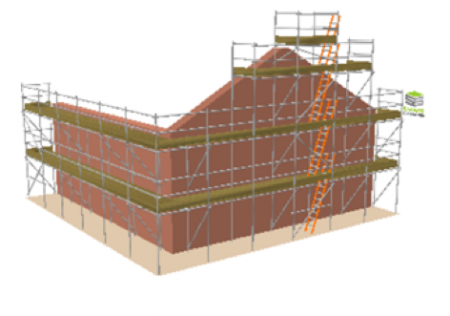 Home Repair Network Limited is delighted to confirm it is now utilising Smart Scaffolder software to ensure accurate validation of Contractor costings for scaffolding.
No more ambiguity or confusion over how scaffolding costs have been arrived at. Clear 3D images with line by line specifications help create professional visualisation of scaffolding requirements and expected costs.
The software allows HRNL to build a 3D model of a property either from photos taken by the Roofer, Surveyor or Customer, or via Street View or Google Maps. All variations of different types of scaffolding are instantly costed in line with agreed rates for scaffolding to validate how much it should cost in seconds.
We think this is a great tool for validating HRNL and other Contractors costs for scaffolding, which we are now utilising on Roofing claims as part of our Storm service offering.
Want to know more or see a demo of how easy it is to use? Contact [email protected] or call on 01709 794610